Stampin Up's flower shop stamps are a lovely reminder of our recent fantastic summer here in the UK, but today I've given them an Autumnal colour spin in keeping with the darker nights drawing in now.
The base layer is the lovely Naturals Ivory card with an overlay of newsprint paper from the Modern Medley designer series paper packs - I've distressed this layer by tearing the edges and sponge daubling them with Soft Suede ink and then rolling the corners over for some extra dimension and to reveal the sentiment underneath which is from the lovely Hostess Reward set (only £9 with either individual or group orders over £150!)
The flowers have dimensionals underneath them for that little extra lift and the cute ribbon is one of the new colours - Blushing Bride - stitched ribbon.
The flowers designs are all lovely - but which would be your favourite if you had to choose? Mine would be the anemone looking one seen above in the foreground I think :) And to make life just that little bit easier, as to be expected Stampin Up have a coordinating Pansy Punch which fits perfectly around each flower for a precise shape!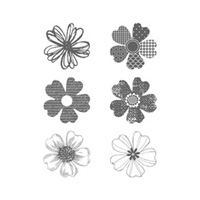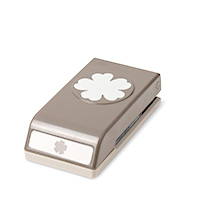 Flower shop stamps & pansy punch
Modern Medley designer series paper
If you'd like a copy of the current Stampin Up catalogues in time for your Christmas card making then please drop me a line at lisa.barton@hotmail.co.uk - or if you can place an order for Stampin Up products anytime through my online store; your order will cost £4.95 p&p no matter what size and will be delivered directly to you in approx 7- 10 days! And don't forget for orders over £150, the bigger the order the more freebies you can choose!
See you tomorrow for the low-down on a brand new Stampin Up product - My Design Studio - or MDS as we Stampin Up demonstrators affectionately know it by!n Pop by tomorrow to find out all about it!